A CLASSIC & FUNCTIONAL PASSPORT COVER
Designed to store all your travel essentials in one place. With 3 pockets and 3 card slots, this passport holder will neatly organise your passport, boarding pass, cards and all other essentials.
Large Passport Dimension: W: 11.1cm by H: 15.1cm
Designed to simply protect your passport and keep things handy and slim. Like a sleeve, slot your passport into the side pockets and carry it in your pockets while you travel. Keeping it simple, 3 card slots for your daily cards.
Small Passport Dimension: W: 9.8cm by H: 14.0cm
High-quality Saffiano Reinforced Vegan Leather is used to create our signature products.
THEIMPRINT strongly believes in cruelty-free products. With this in mind, we use leather that mimics the microscopic structure of genuine leather, which brings the durability and quality to the next level as compared to other vegan leather in the market.
The unique key features of our leather are:
Scratch, tear and abrasion resistance
Animal cruelty-free
Lightweight, soft and smooth
All orders will be processed in 1 to 2 working days
Singapore:
SingPost Normal Mail - Approx 3 to 5 working days (No tracking)
Courier (+SGD4) - 1 to 3 working days (With tracking)
Self-collection - When item is ready
Malaysia & Brunei:
SingPost International Mail (+SGD4) - 3 to 6 working days (With tracking)
International:
DHL Express (+SGD15) - 2 to 5 working days (With tracking)
*Shipping cost might varies for bulk order
Nude Saffiano Leather Passport Holder
---
A passport holder that fits all your travel essentials from passport, to boarding pass, cards and even your currencies. It's not just a simple passport cover.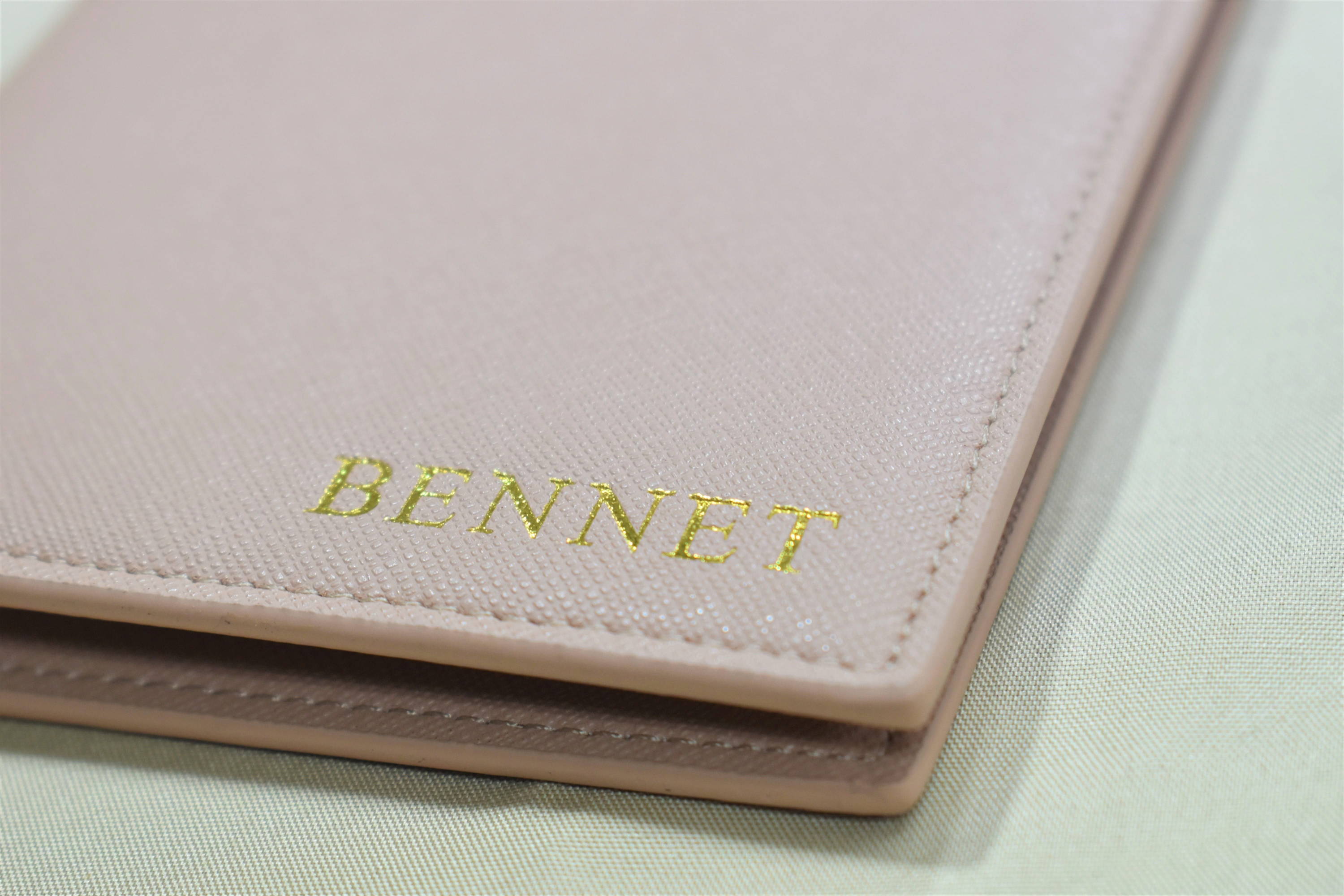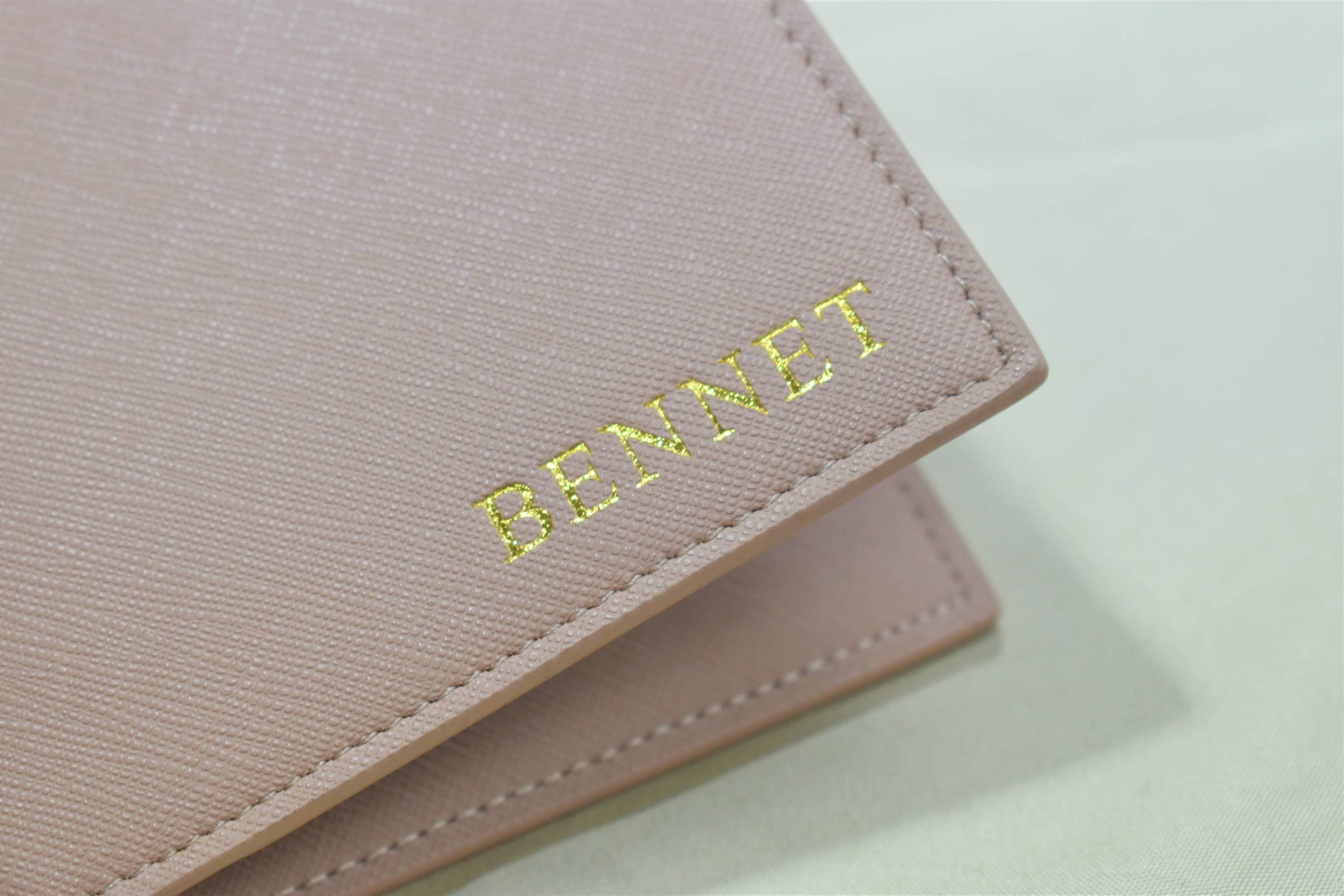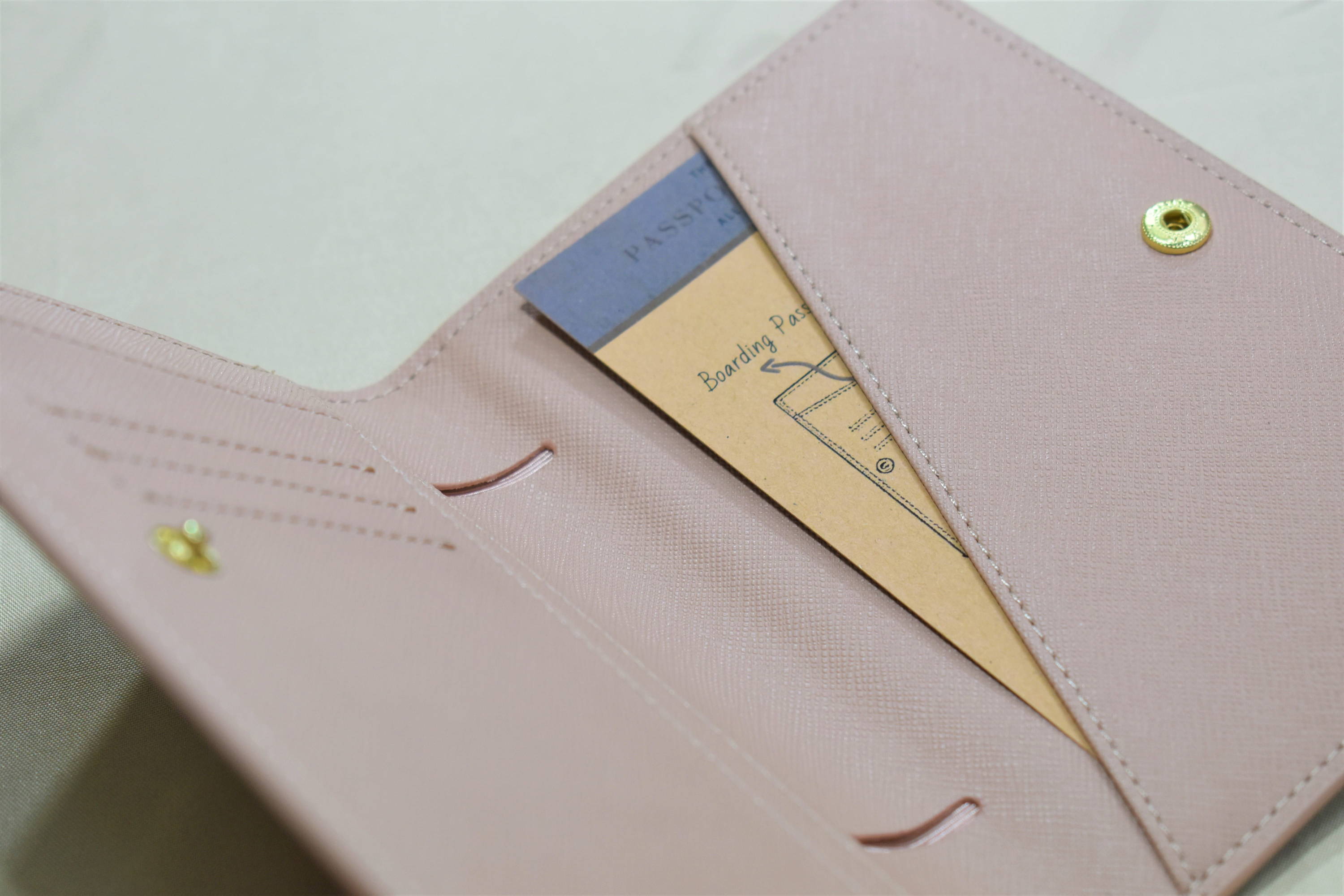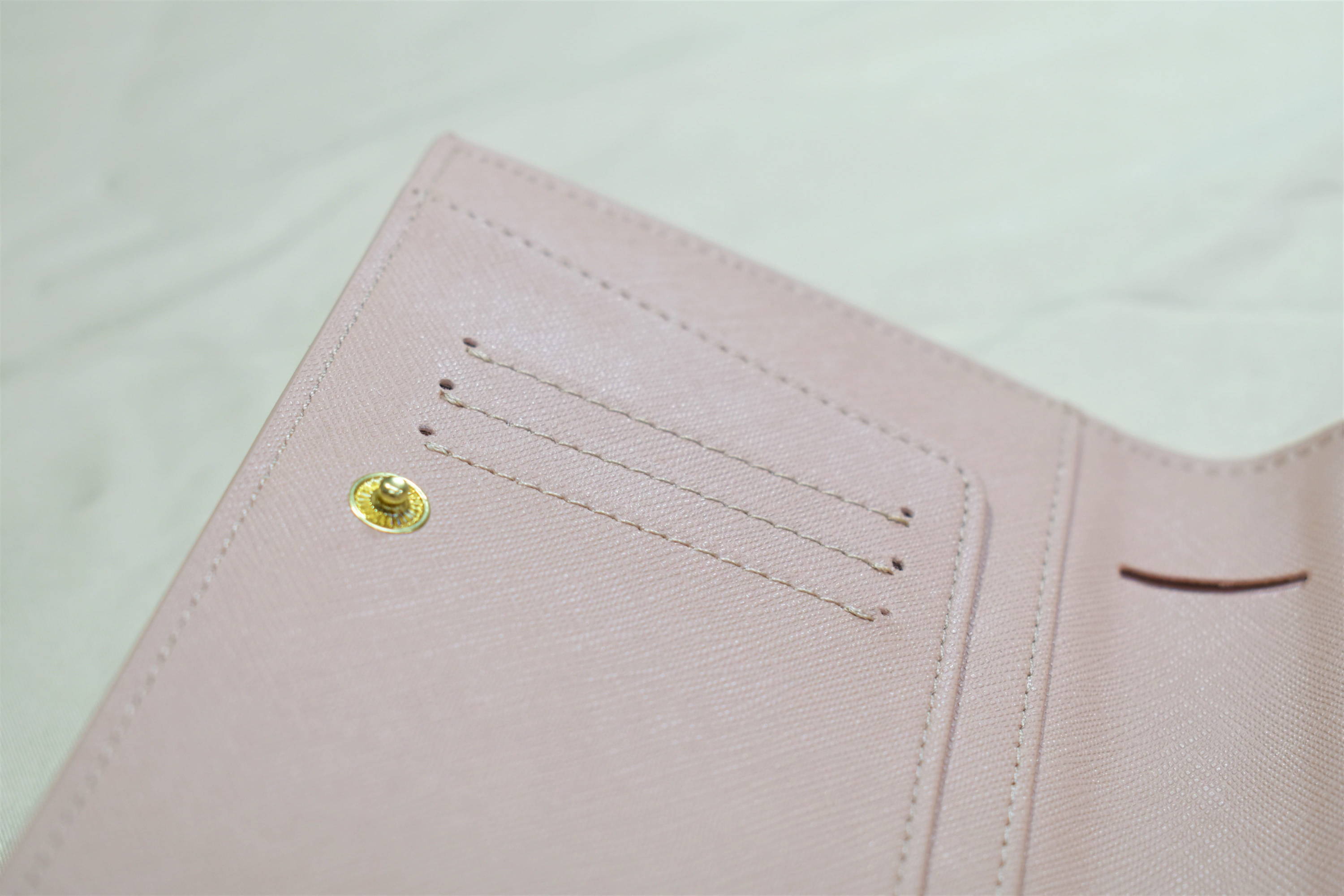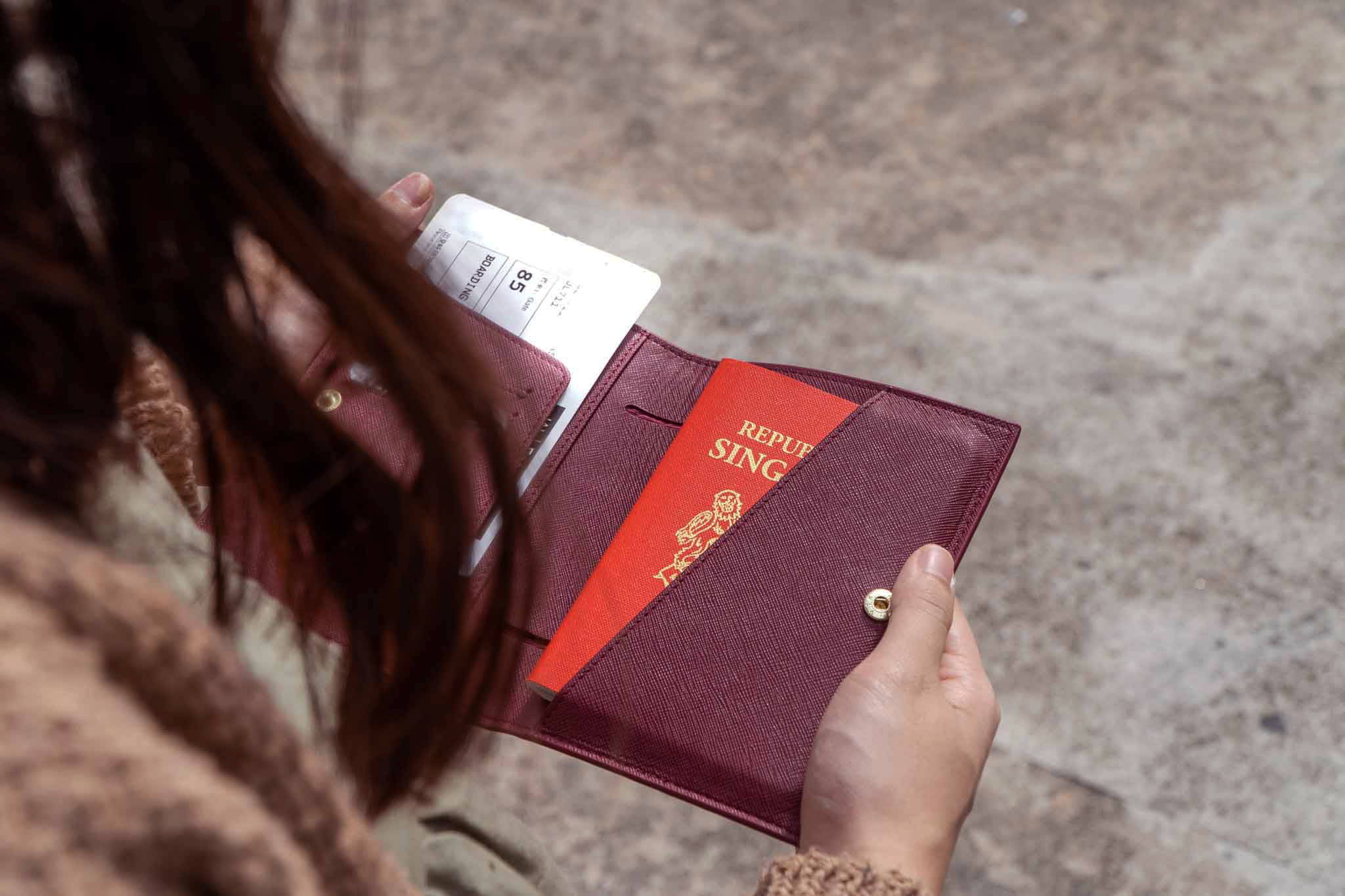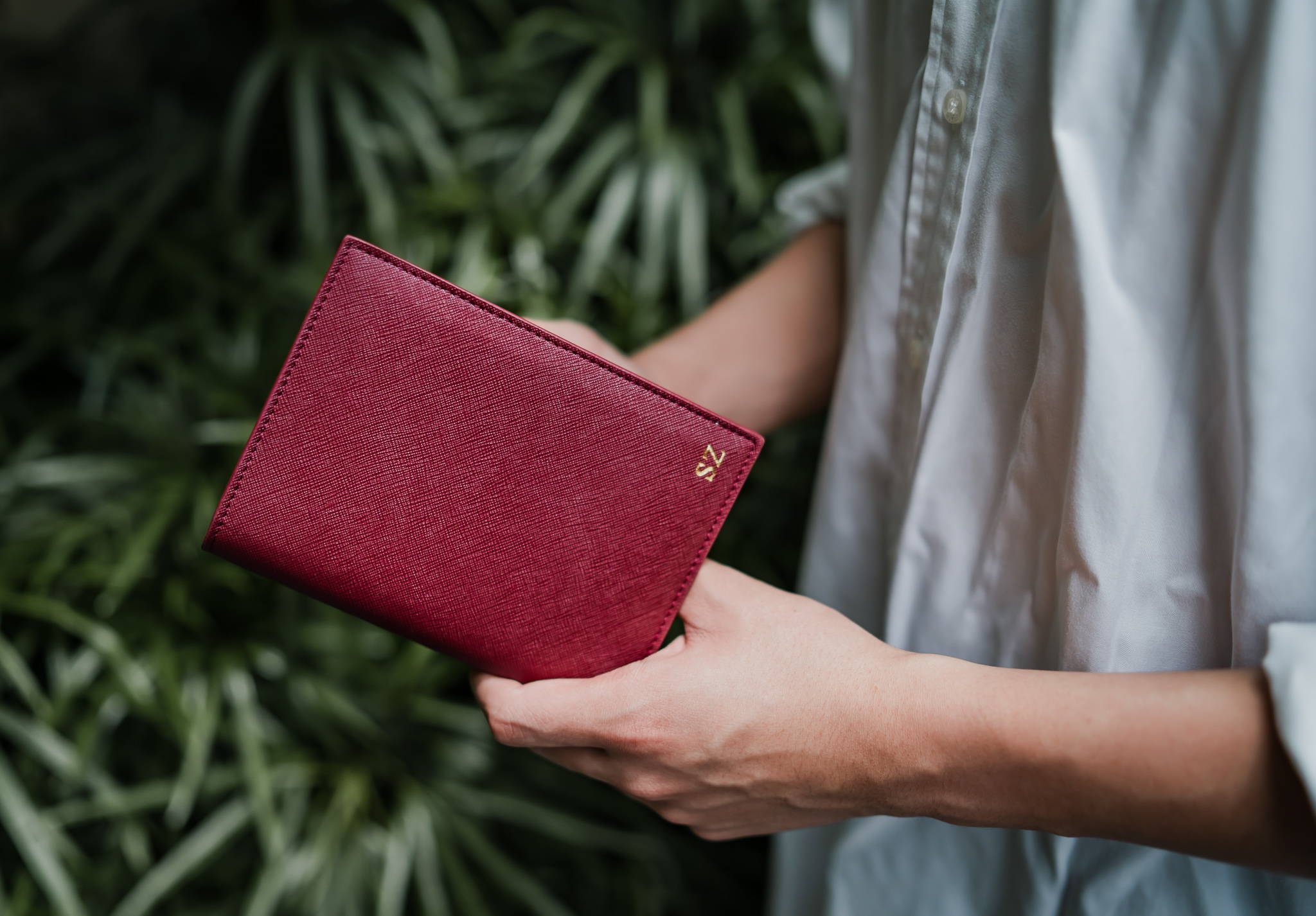 ---
Monogram any words, letters, numbers, and even emojis. Name or even an initial, create a one-of-a-kind item that is unique.
---
All items comes with their own gift box & gift card. Choose from our variety of free gift cards and make someone's day special.