Enjoy CASHBACK every time you SHOP with us.




JOIN US NOW AND GET

$2 OFF YOUR FIRST PURCHASE

AND
Get access to the latest product information, offers, and privileges on birthdays*.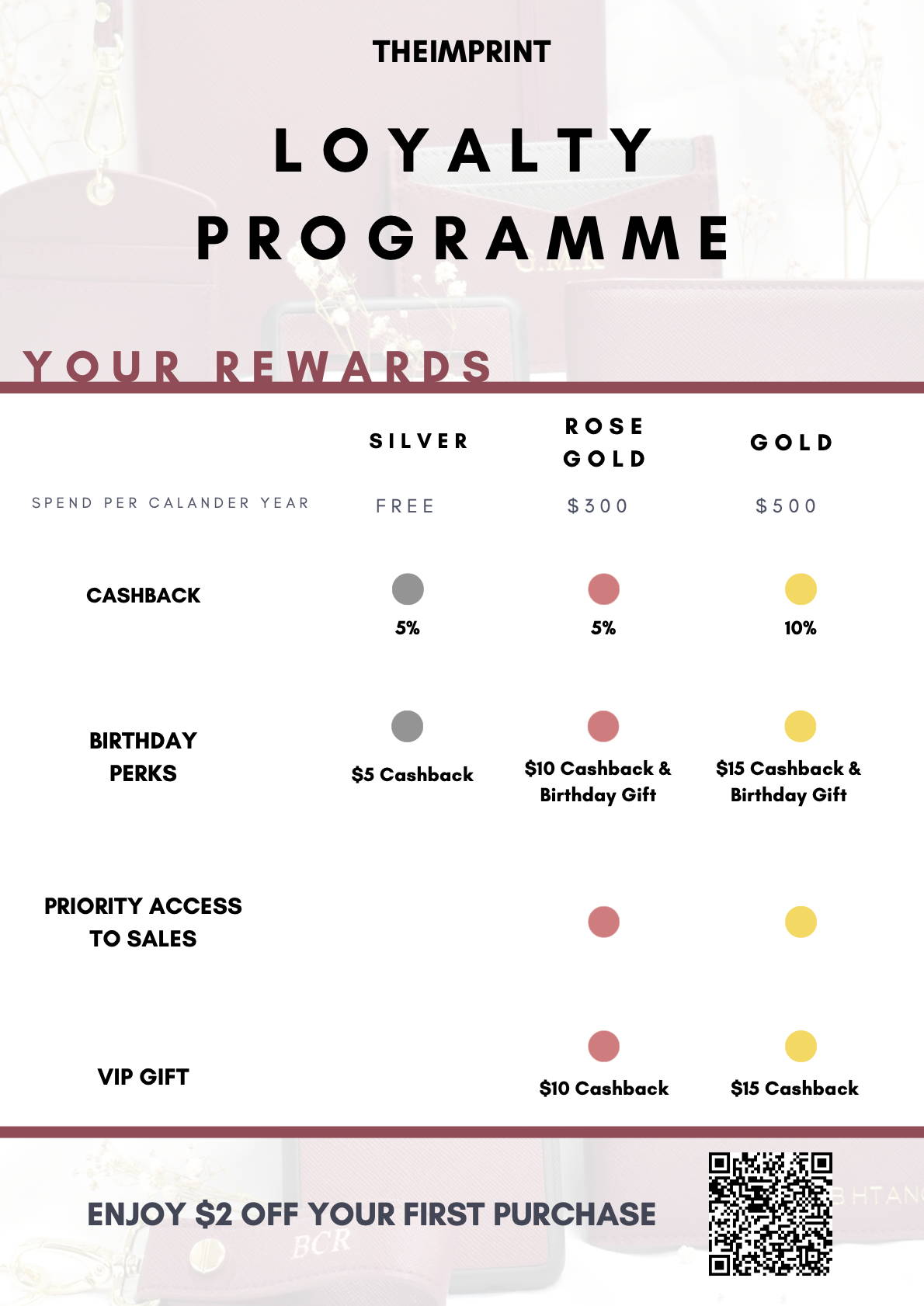 *To access birthday deals, full membership is required, please fill in your details here: http://advo.io/neRHJx
How do I Join The loyalty program?
Click the "Sign Up Now" button to be register an account on Shopify. Once that is done, click on the bottom right corner button (Advocado App) and sign up an account with Advocado with your phone number.

When signed in, the $2 cashback should be automatically reflected in your account.

When purchases are made, the cashback will be automatically reflected in your account as well.
Do i get cashback at funan & NEX store as well?
Yes, you do.

Our staff will assist you to key in your phone number into our iPad to create/sign in to your Advocado Account.
From there you will receive your $2 Cashback (first time users) in your account which you may redeem on your first purchase. You will also get 5% cashback with every purchase you have made.
Is there a Membership Fee to join the loyalty program?
No, there is no membership fee to join. It is free for all. To be a Rose Gold or Gold Tier member, you would have to spend a minimum amount to be qualified for that tier.
Silver Tier - Free with any spend
Rose Gold Tier - Spend S$300 within 365 days.
Gold Tier - Spend S$500 within 365 days.
Is there a expiry of my membership?
There is no expiry of membership with our loyalty program for Silver Tier.
However membership tier for Rose Gold/Gold will expiry after a year if minimum spend does not hit.

Do note that all Cashback Value have an expiry of 365 days from the date of your last transaction earned.
How do i check my cashback/rewards?
You may check your cashback value, by clicking the My Rewards Icon on the bottom right corner on our website and signing in.

Alternative, you may sign in via https://advocado.app/ to check on the cashback value as well as vouchers.
How do i reedem my birthday cashback & Gift?
Birthday Cashback are applicable for who have completed all fields in their profile with their birthday on the membership portal: http://advo.io/neRHJx
Birthday Gift is only valid for Rose Gold & Gold members. A voucher will be issued to your account. Head down to our Funan or NEX store to claim the voucher and get a free personalised birthday gift.
T&Cs on Birthday Cashback/Gift:
• Full details of profile has to be completed at least 2 days before your birthday month
• Birthday Cashback/Gift will be automatically loaded into your account 1 day before the birthday month
• If details of profile is completed during the birthday month, Birthday Cashback/Gift is not applicable.
I purchased retail products from online platforms (Shopee, Lazada, Qoo10, Etsy). Am I entitled to earning cashback?
Sadly, no. Only purchases from our website as well as our Funan & Nex store are applicable for cashback earning and redemption.